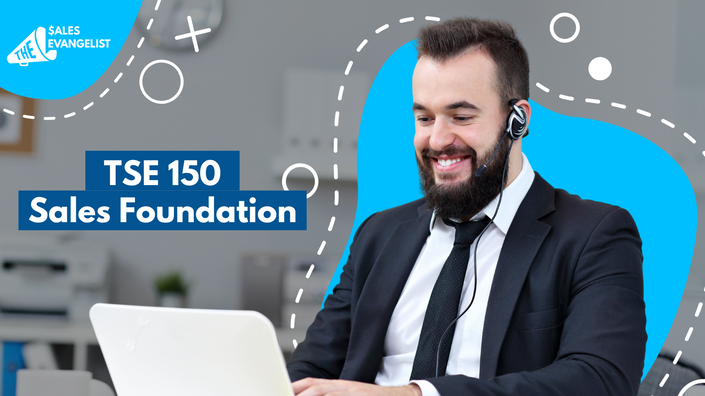 TSE 150 - Sales Foundation
Giving sellers the blueprint for closing more deals
The Next Course Begins on Oct 21st
Only 5 seats left!
What is TSE Certified Sales Training Program?
Need your salespeople to close deals faster but don't have the time to teach them what to focus on?
I understand. I have been there:
As an inexperienced salesperson struggling to close new business

As a sales leader hiring reps with the hope they would ramp fast enough to hit sales targets

As a sales trainer coaching sellers all over the world to increase sales
The most important thing I've learned from these experiences is a simple fact that ANY salesperson can close deals repeatedly if they:
Have a strong desire to personally succeed

Are taught a reputable formula to close deals faster

Implement the formula and are consistent with execution
This is why we created the TSE Certified Sales Training Program, a course on the foundations of sales. It's designed with the sole purpose of getting your reps generating new business faster!
Sales reps will learn how to overcome common barriers preventing them from selling effectively by walking them through our proven step-by-step training process with short, high-quality videos, jam-packed with actionable strategies. These training videos are also reinforced in our weekly online group meetings.
Your Instructor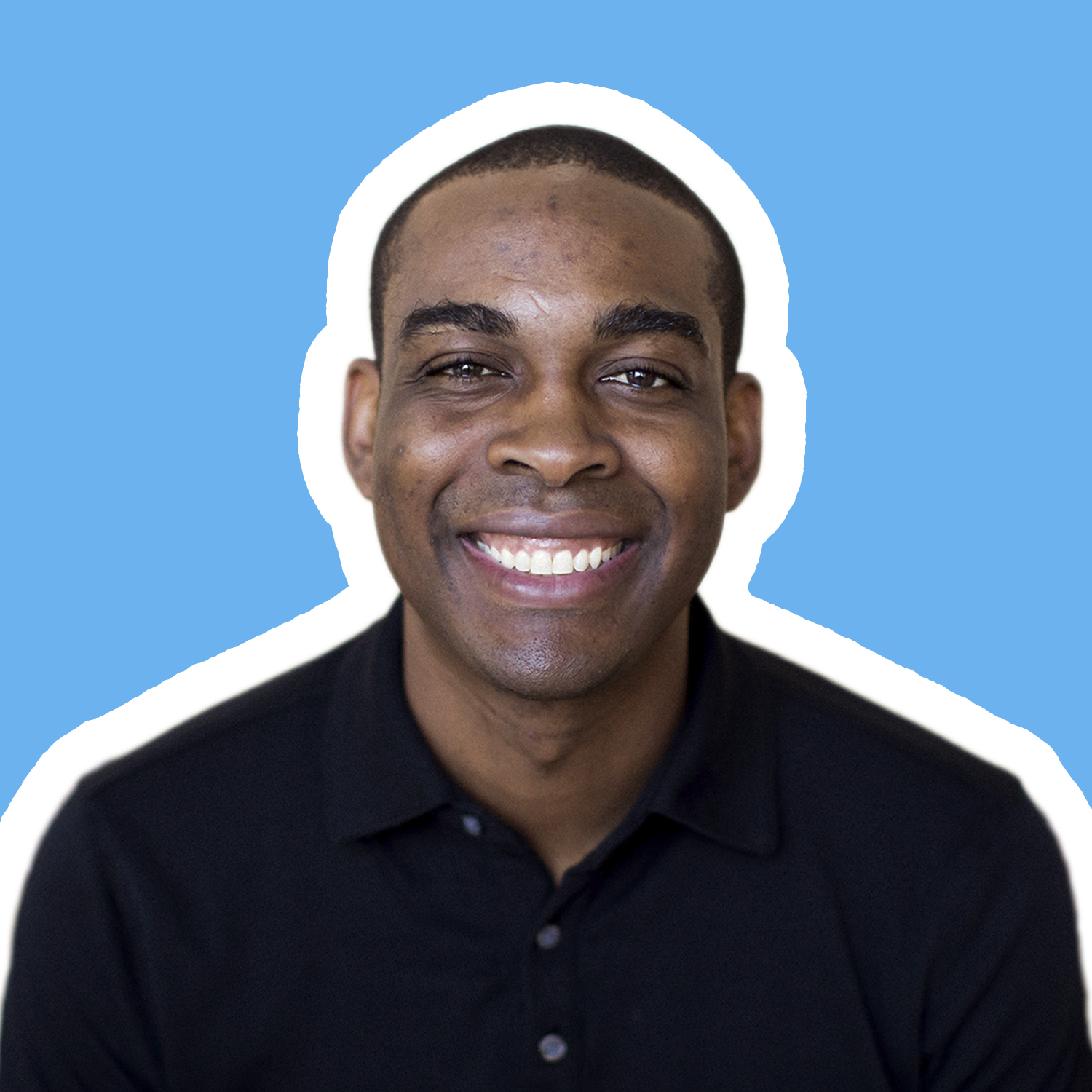 As The Chief Sales Evangelist for TSE, I oversee business development strategies for small to mid-size organization. I also conduct workshops, keynote presentations, design sales processes, offer sales team training and coach sales individuals and executives. In addition, I'm the host of The Sales Evangelist podcast with over 1.8 Million Downloads.
How It Works
There are 12 modules taught over 8 weeks. After registering, here is how it works:
Step 1: Login at your own pace and watch the short video lessons. Do the course work for the week.
Step 2: Each Friday, join the LIVE group coaching session through a Zoom webinar, led by an experienced certified sales facilitator. During this time, we will reinforce what was taught by practicing some of the strategies learned in the videos. Participants will get a chance to role-play, have peer-to-peer discussions, and receive support through group accountability.
Step 3: Take the final assessment after 6 weeks and become certified.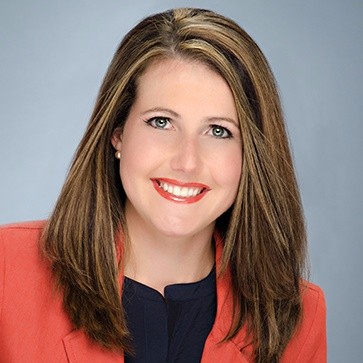 "Donald provides training which speaks to current situations that sales people are all experiencing today, so it's relevant"


- Katie Henderson, Enterprise Account Executive

The Next Course Begins on Oct 21st
Only 5 seats left!
What We Teach
Section 1. Prospecting Like An Evangelist: Learn how to find, attract, and engage the ideal customer for your company.
In this section, sales reps will learn the foundational principles of finding, attracting, and engaging the ideal B2B customers in ways that are attractive and build relationships. They will learn how to use social media, email, phone calls, new media, and other creative means to engage customers who are more likely to buy their product or service.
Section 2. Creating Irresistible Value: Discovering what really matters to your buyers.
In section 2, sales reps will learn the fundamentals of creating irresistible value by learning how to listen for core challenges and asking in-depth questions. Participants will learn the art of storytelling and help their prospect avoid business-killing challenges.
Section 3. Helping Buyers Close Themselves: Understanding and implementing the core principles of closing.
In this section, sales reps will learn how to close the deal by helping the buyer persuade themselves. Jeffrey Gitomer teaches that people love to buy but hate to be sold. We will show your reps how to help buyers feel in charge and make the best decisions for themselves and their business.
They will learn how to negotiate effectively, navigate concerns about pricing, and avoid the dreaded, "Let me think it over." Sales reps will learn to overcome deal-killing objections and start closing more deals than ever before.
Course Curriculum
Getting Started
Available in days
days after you enroll
Prospecting Like an Evangelist: Module 1 "Preparing to Prospect"
Available in days
days after you enroll
Prospecting Like an Evangelist: Module 2 "How To Do Cold Outreach"
Available in days
days after you enroll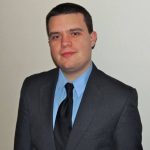 "Donald's training is high caliber and will help you elevate your game to new levels"
- Paul Murray, Sales Consultant
What Else You Will Get
The Sales Evangelist Certified Sales Training Program was designed with salespeople in mind. The course has been structured to help sales reps learn lasting habits and master the critical areas of sales. If you have a first-time salesperson looking for help, this step-by-step program is for them.
Value-Rich - There are three main modules covering all the common challenges sales reps face at the beginning of their sales career.
Customizable Experience - Sales reps are able to take the course at their own pace and join our LIVE weekly web session with a Certified Sales Trainer. Sales reps from a variety of industries will come together to enhance their education through new relationships and providing accountability for one another.
Clear, Actionable Strategies - During each session, sales reps will get access to actionable strategies that are easy to implement.
Exclusive SLACK Group - As a member of the TSE Certified Sales Training Program, sales reps will get access to a private community of other sellers with whom they can exchange ideas and further discuss the program.
The Next Course Begins on Oct 21st
Only 5 seats left!
Frequently Asked Questions
What if I can't make a session?
If for some reason you're unable to make a session, no worries. We will record each session and add them to our archive within 24 hours.
How long is each group coaching session?
The group coaching sessions generally last 1 hour each week.
Is there a team rate if I buy more than one seat?
Yes. If you are trying to get multiple sellers in the program, we offer group rates. Contact a team member for details.
Could I get my company to pay for this?
Yes. Many companies allow for professional development and will offer reimbursement for the course. We can provide invoices as needed and a certificate upon completing the course.
How long is the program?
Since sales reps can work at their own pace, it varies based on how fast they complete the three sections. The group coaching program will last 8 weeks.
How big are the group coaching sessions?
Typically we like to keep the group coaching sessions around 20-30 people to offer the best learning experience for each individual.
Are refunds available if I'm not happy?
Yes, if for some reason you are unhappy with the course, we have a 30 money back guarantee.
"Donald has the incredible ability to take the knowledge that you know in your head and allow it to migrate to your heart. He is the real deal in every way!"
- Jim Henderson, Sales Manager
The Next Course Begins on Oct 21st
Only 5 seats left!