The Dream 100 Strategy
Module: Prospecting Like an Evangelist                           Session Number: 7
Session Title: The Dream 100 Strategy
Session Overview: As a sales rep, you should focus on no more than 100 potential customers at a time. By narrowing your target, you'll be able to hyper-focus on those customers that are most likely to engage with your product. Based upon a concept the late Chet Holmes wrote about in his book Ultimate Sales Machine, you'll identify specific organizations that you'd most like to work with, and then qualify or eliminate them as you move forward. That way, you're making the most of your efforts and resources. 
Training Principle
Now that you've done the work of identifying your ideal customer, your goal is to find the best of the best among those organizations. You'll choose 100 customers that you'd most like to work with, and then you'll actively pursue those relationships. When you disqualify some of them because they aren't in the market for what you're selling, you'll replace them with new potential customers.
Step 1:
Start at LinkedIn. If, for example, you're looking for sales managers or owners in technology companies who have their second degree, you can use the basic LinkedIn search capabilities to identify them. I can choose to search for people in Florida, and then Miami and Fort Lauderdale.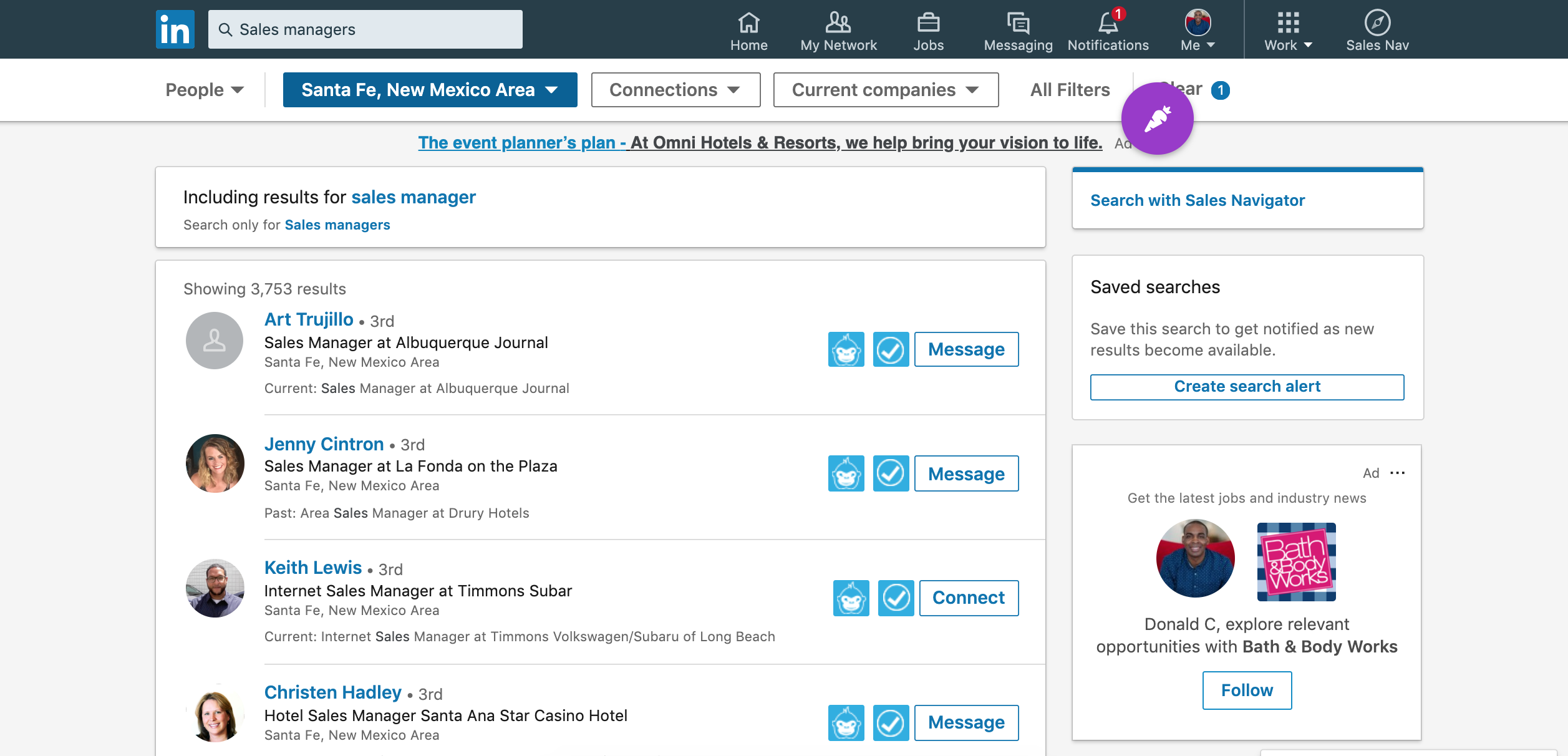 Once those filters generate a list of people for me, I can write them down, or better yet I can create a Dream 100 spreadsheet document that allows me to track these customers.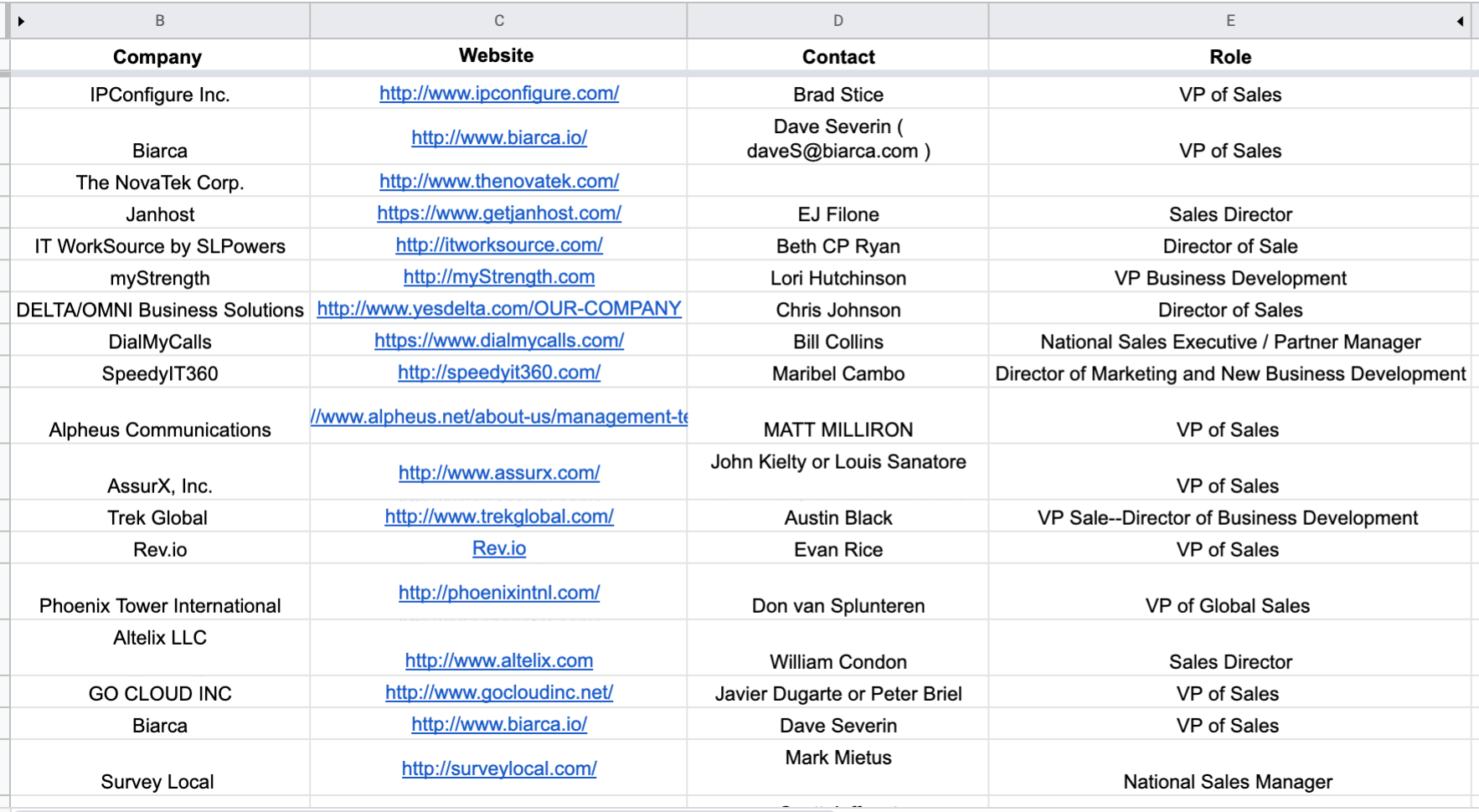 Building this list will take time, and you could consider hiring a virtual assistant to do the work for you. (Fiverr and Upwork are great places to find virtual help.)
Once you identify your Ideal 100, begin the work of reaching out to those customers to see if they are interested in your product or service. If they are interested, add them to your CRM.  
Step 2:
Use Sales Navigator. Although this option is more expensive (about $79 a month), it might be worthwhile to you or your organization to invest the money into finding leads. Sales Navigator provides additional filters that aren't available in the basic search, so it helps you narrow your search even more. The other benefit is that you can save the search and access it again later.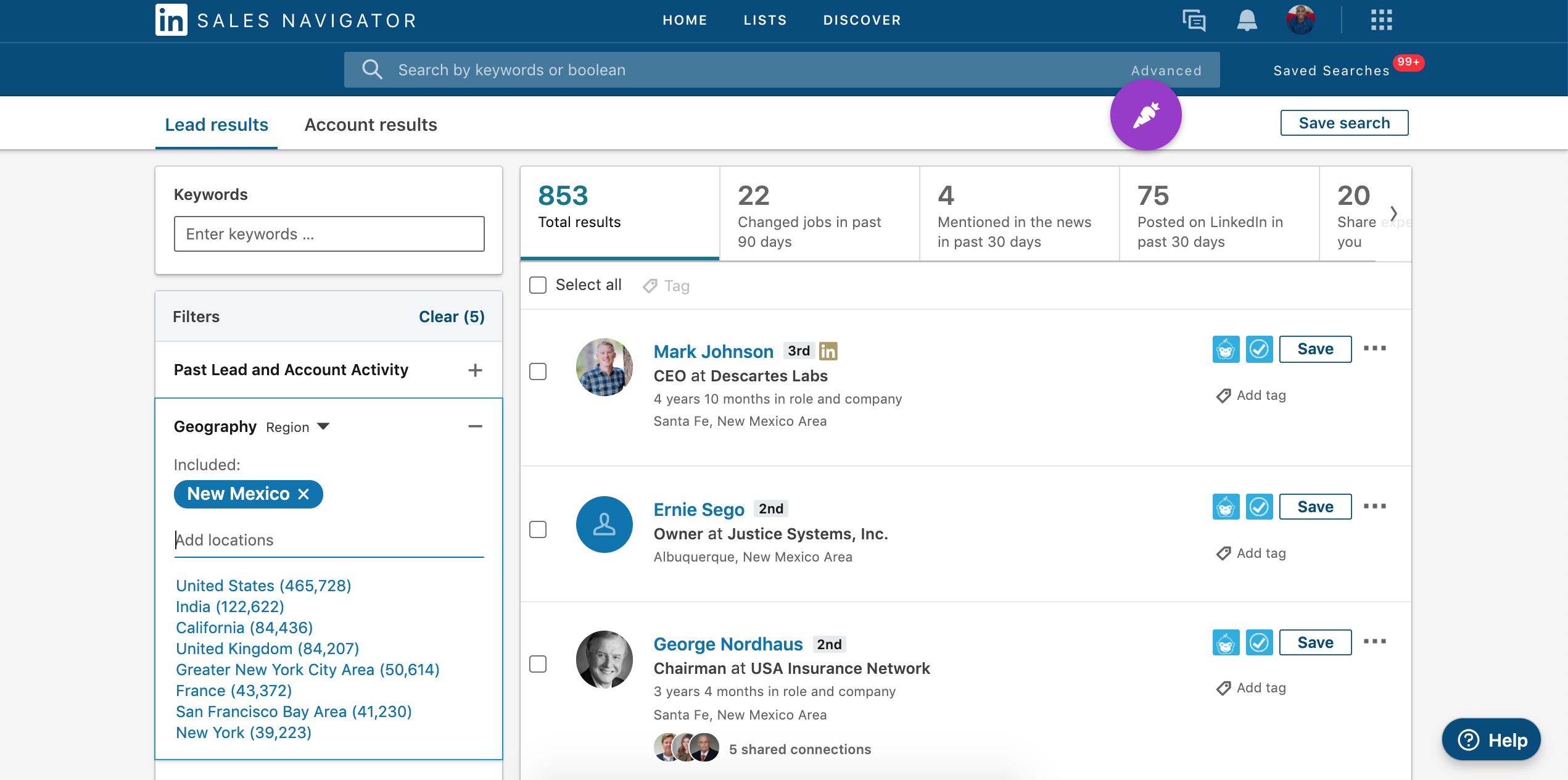 Once I've built my list, I can reach out via LinkedIn, email, or phone to see if my potential customers are interested in my product or service.
Step 3:
Take advantage of LeadGibbon. It's a search tool that allows you to find email addresses for your potential customers in one click. Based on the domain, it searches the website and uses the company's naming convention to generate emails for your customers.
The algorithm can pull all the information you need from the LinkedIn profile and from the company's website so you'll have all the contact information you need to be able to make contact. It also provides an option to save the information you find to your Google Drive.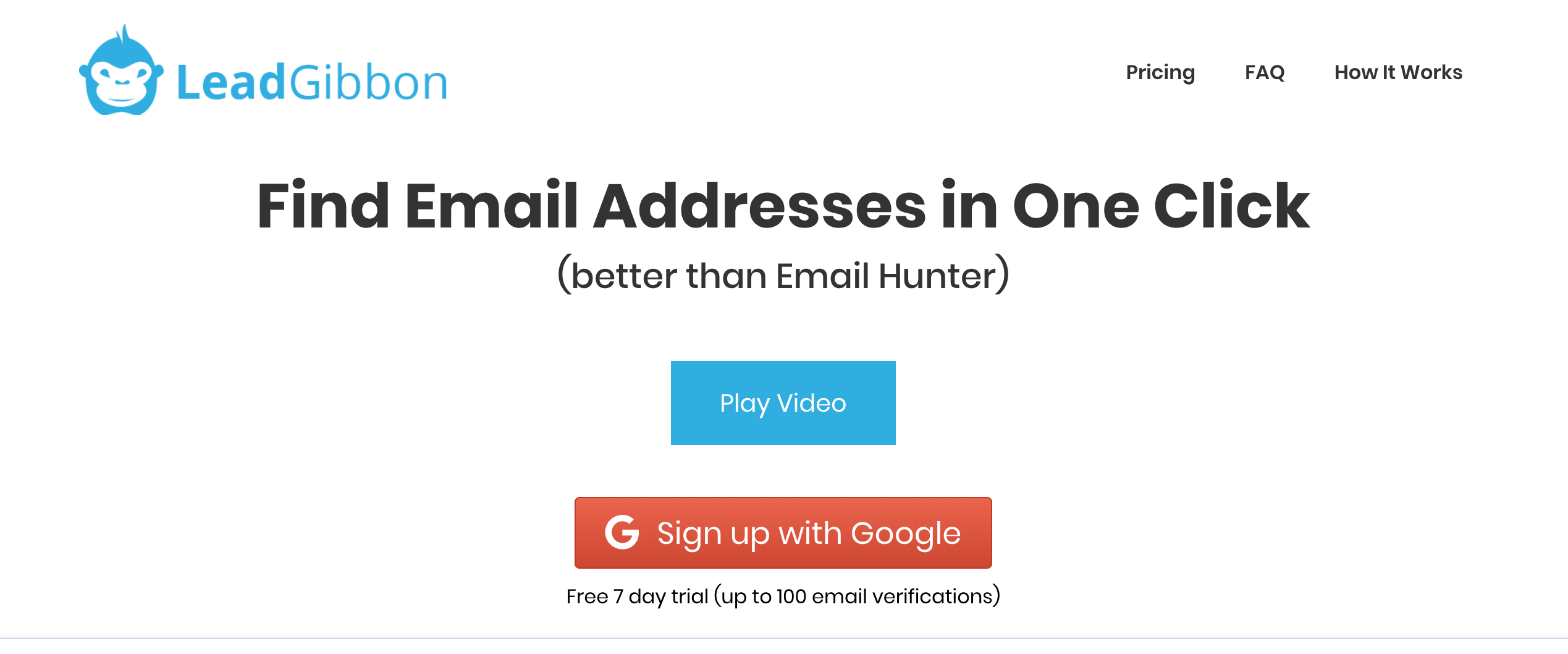 LeadGibbon also offers a free 7-day trial with up to 100 verified email addresses so you can even give it a try before you commit.
Step 4:
Use Prospect.io. It's one of my favorite tools because it's able to find contact information like LeadGibbon but it also has a plugin that allows me to generate lists complete with all of the contact information. Once I have that information, I can set up my personalized email outreach to begin connecting with these people.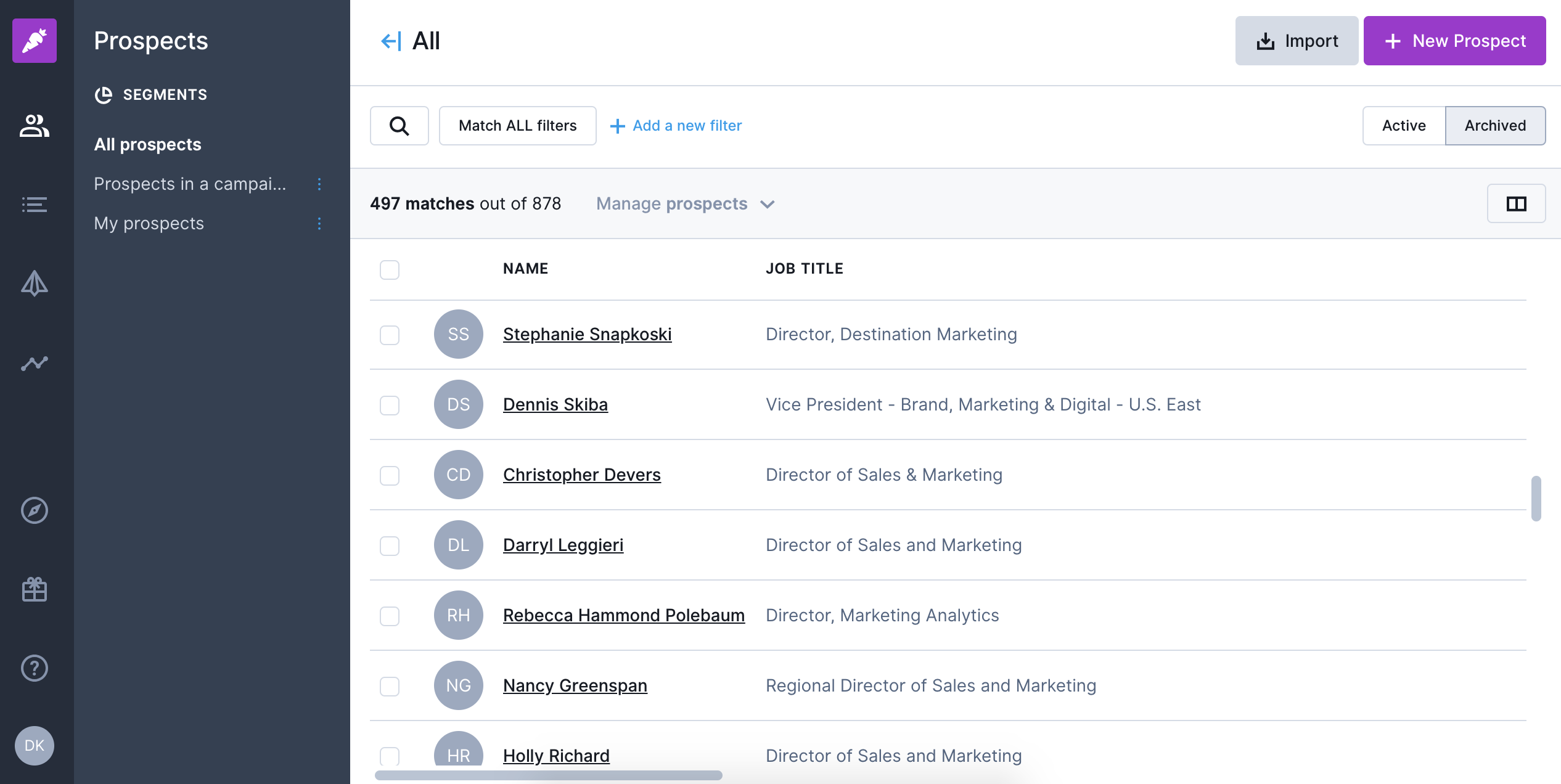 Step 5:
Check out Pipeline Deals. It's my favorite CRM and it works with the other tools we've seen in this video. If I find a prospect I'd like to add to my list, the Pipeline Deals plugin adds the information directly to my CRM.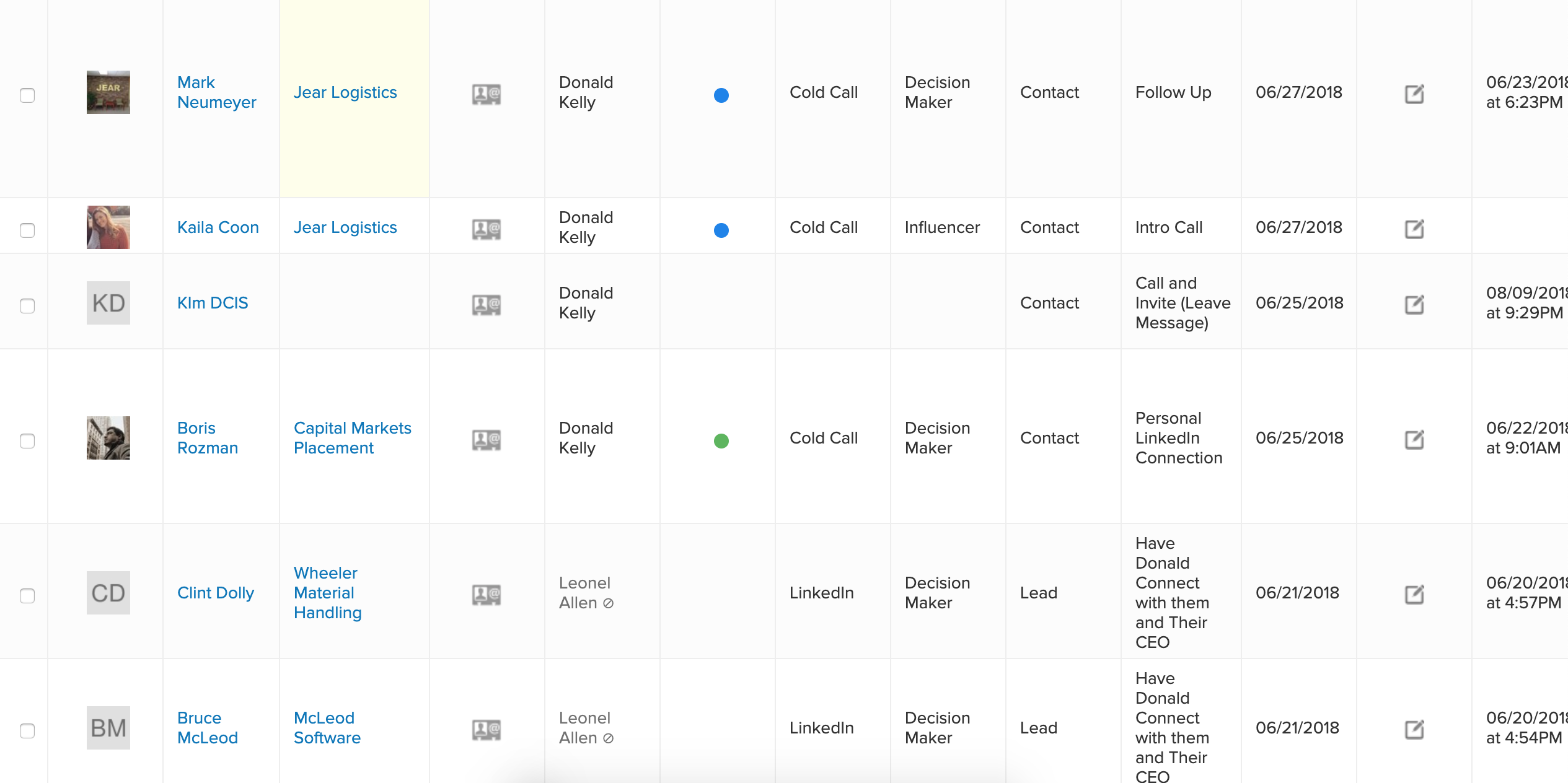 Tasks to Implement: Some of these tools are free and some of them cost money, but I recommend that if you're seeking to truly grow as a sales rep or a company, you must be willing to spend money. You don't have to spend a lot of money, but spend the money you do have wisely.
Build yourself a Dream 100 list to better focus your outreach efforts. Then, test each of these tools to see which one works best for you.
Session Recap: While there might be a lot of companies or organizations that could benefit from your product or service, they don't all need it. Instead of chasing every potential customer, determine who your ideal customer is so you can build a list of the top 100 potential customers you'd most like to work with.
Then, using LinkedIn, Sales Navigator, LeadGibbon, Prospect.io, and Pipeline Deals, you can identify who those potential customers are and build a list you can use for your future outreach efforts. Once you've created that list, you can hyper-focus on those companies, and use your resources to connect with them.
The dream 100 concept from the book "The Ultimate Sales Machine" (Check out Audible link)
Strategy 1: LinkedIn
Strategy 2: LinkedIn Sales Navigator
Strategy 3: Lead Gibbon
Strategy 4: Prospect.io/tse
Strategy 5: PipelineDeals
Listen to the podcast below as an additional resource to help solidify what you learned during the session.