Prepare A Plan With Your Buyer
Module 9: Prepare for the Close Session Number: 60
Session Title: Prepare a Plan With Your Buyer
Session Overview:
If you can develop a plan to communicate to your buyer how each department in the company will benefit from your product or service, your business case can help the buyer understand why your offering is the right one.
During this session, you will learn:
Why you should create a plan with your prospects

When you should organize this plan

Example of what that plan could/should look like
Training principle: 
Sixty-five percent of the population are visual learners. If you're selling intangible things, you can still visually show your prospects what you're offering rather than just telling them. 
Step 1: Guide your buyer to understand the challenge. 
Summarize the challenges your prospect is facing, either visually or with text.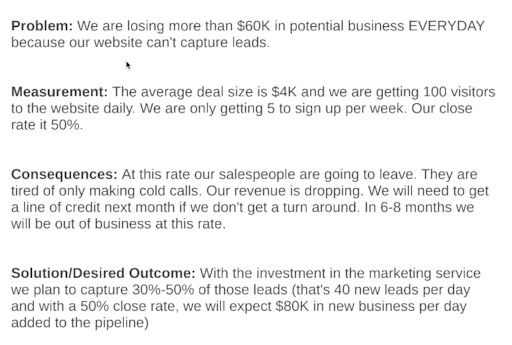 Step 2: Deliver the plan. 
Reveal your plan to help the prospect solve his challenges. Include steps and dates to help the buyer understand what to expect.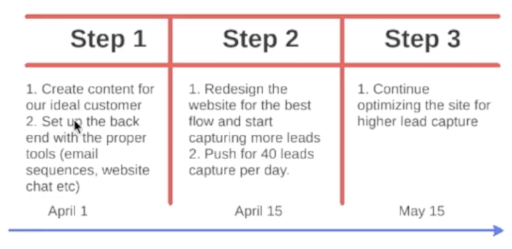 Step 3: Underpromise and over-deliver.
Once the prospect sees results, he will be excited for your solution. 
Tasks to Implement:
Review the problem together and develop a plan. This gives the prospect a chance to note any incorrect information which will help the two parties operate from the same page. 
Session Recap:
Use visuals to communicate important information to your prospects and allow them to follow along with the process. They don't have to be elaborate; just sufficient to communicate to your prospect where you're headed and the steps you'll take to get there. 
https://thesalesevangelist.com/episode936/